Whole House HumidifiersPalatine, IL, Gilberts, IL, Barrington, IL, Elgin, IL, Schaumburg, IL & Libertyville, IL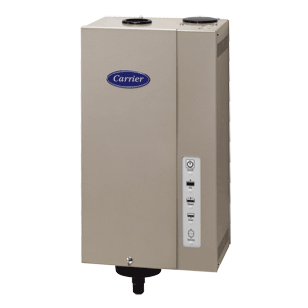 When winter arrives in Greater Chicago Suburbs, there's no choice but to run your heating system.  Unfortunately this can result in low humidity.  Throughout our long and severe winters, your home humidity level can drop down as low as ten percent.  Considering the Sahara Desert has an average relative humidity of twenty-five percent, proactive measures are definitely necessary.  Call on Superior Heating and Ventilating Inc. to solve the discomfort, health problems, and higher costs of insufficient humidity.  As a Carrier Factory Authorized Dealer, our certified team is trained to properly evaluate your indoor environment and provide effective recommendations.  We offer a rewarding selection of whole-home humidifiers, including fan-powered, bypass, and steam humidifiers, answering the challenge of any sized space.
Enjoy unmatched comfort with a whole house humidifier!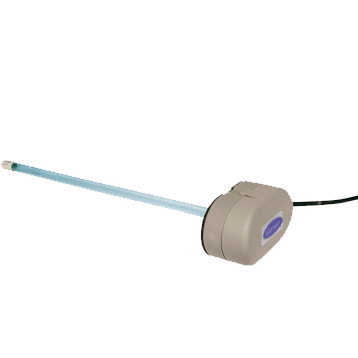 People are typically most comfortable when the relative humidity is approximately forty percent.  Whole-home humidifiers introduce necessary moisture into the air, automatically sensing and maintaining humidity throughout the house within the ideal range.  Because you'll feel more comfortable at lower thermostat settings, you'll enjoy significant energy savings, spare your HVAC system from wear and tear, and take advantage of a more enjoyable indoor environment.
Call Superior Heating and Ventilating Inc. for humidifier installations, service, or repairs!
Whole-home humidifiers work in-line with your HVAC system, operate silently, and are very low maintenance.  They combat static electricity, dry skin, chapped lips, frizzy hair, scratchy throats, dried nasal passages, aggravated symptoms of psoriasis and eczema, damage to wood furnishings, and viruses that thrive in overly dry air.  Contact the professionals from Superior Heating and Ventilating Inc. for further information, convenient appointment times, and prompt installation.  Keeping families safe and comfortable since 1977, Superior Heating and Ventilating Inc. provides perfect comfort to home and business owners across Greater Chicago Suburbs.